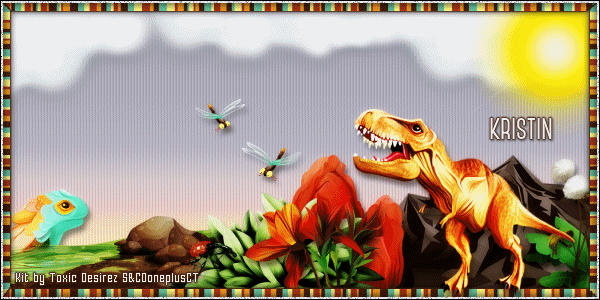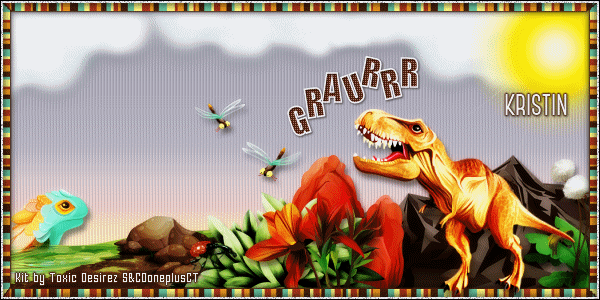 == NEW PTU SHOW OFF S&CO. CT AND A TUTORIAL LINK ==
FEATURING TOXIC DESIREZ
Featuring "Prehistoric", Toxic Desirez kit at Scraps N Company - S&Co.
To see the tutorial, go to my blog:
Love Dinosaurs? Then you are sure to love this kit! Perfect for you prehistoric taggies.
This kit is full of amazing goodies for endless fun!
This Kit Contains: 11 Papers (800 x 800) and 50 Elements so you can play with it.
Colors: Brown, Teal, Yellow, Orange, Red.
Very versatile and can be used with any other tubes and artists you have.
Tagger Sized!!
Kit can be found at:
-> Scraps N Company - S&Co.,
HERE