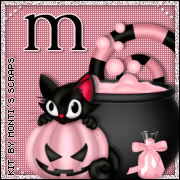 **Click to see original size**
== NEW CT MONTI'S SCRAPS PTU TIMELINE ==
Featuring the portion of "CDO Halloween Collab Kit" made by MONTI'S SCRAPS at Creative Design Outlet - CDO
Monti's collab portion has 5 papers, 15 elements, 1 frames and 2 wordart so you can play with it.
CDO Collab Kit Promo can be found here
The CDO scrap designers have made a spooktastic Halloween collab kit to giveaway to you this month!!
In total there are 199 elements, 18 frames, 13 word arts and 58 papers!
More info on how to acquire the CDO Halloween Collab can be found at:
-> Creative Design Outlet - CDO, here