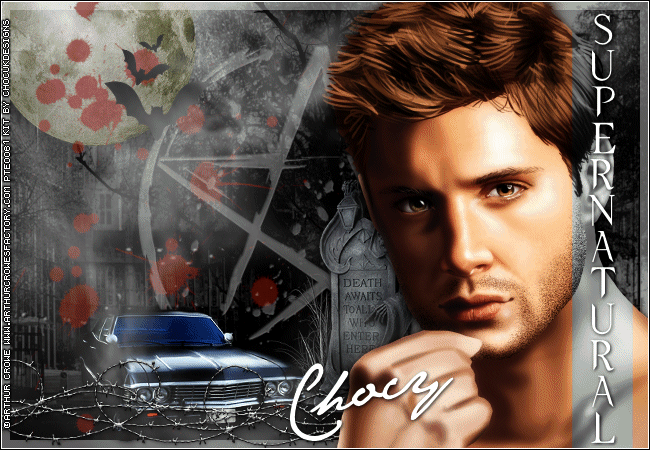 == NEW CT CHOCUKDESIGNS PTU TAGS AND FB COVER ==
Featuring PTU Kit "Carry On My Wayward Son" by ChocUKDesigns, you can purchase it at 2 stores: PicsForDesign and Smiley Creations Shop
Chocy is a huge Supernatural fan and decided to dedicate her first goth kit to one of her favourite TV Shows. Whether you are a Dean, Sam, Castiel, Crowley or even a Bobby's girl or you may not even be a fan but love 'Dark Gothic' themed kits, this is for you!
P.S. If you are a Fan of the show there's some awesome elements including Dean's baby!!!
The kit has 201 elements and 21 papers, so you can play with it.
Tagger size. Personal use only
Kit can be found in two stores:
-> Smiley Creations Shop - here